Due to the COVID-19 virus, GEFA staff are working remotely—with minimal staff in the office—to ensure our programs continue operating smoothly.
 
Contact Information
Georgia Environmental Finance Authority
233 Peachtree St NE
Ste 900
Atlanta, GA 30303
404-584-1000 (Main)
404-584-1069 (Fax)
Contact Us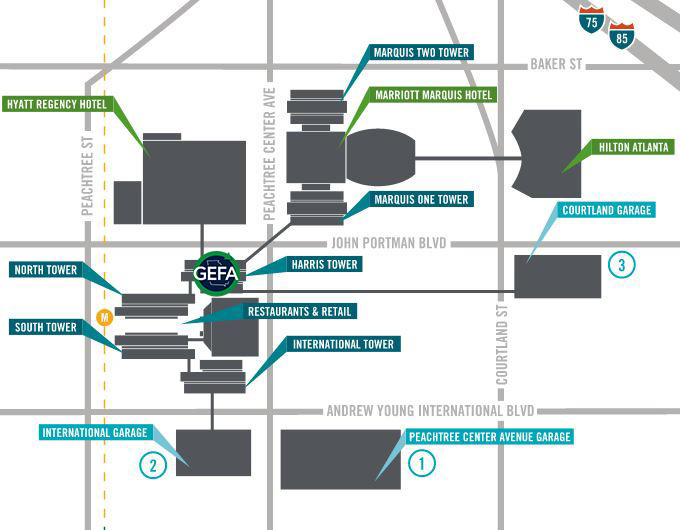 GEFA is located on the ninth floor of Harris Tower in the Peachtree Center complex in downtown Atlanta. Peachtree Center is home to professional offices and retail shops.
1) Peachtree Center Avenue Garage: 161 Peachtree Center Ave, Atlanta, GA 30303
2) International Garage: 192 Peachtree Center Ave, Atlanta, GA 30303
3) Courtland Garage: 227 Courtland St, Atlanta, GA 30303
View directions to our office.